Your sales leads buying behaviours need to be influenced by your content. Which means your digital sales content needs to be highly accountable, data-driven and focused on generating more efficient and profitable sales.
To do this, the Growth Funnel Journey uses a specific signature system that leverages the main emotional sales triggers that help to influence your sales leads buying behaviours.
We all know about the many amazing benefits of blogging, social media posting, creating actionable content, creating YouTube videos and other forms of content marketing. But one of the hardest parts is actually finding the time to sit down, write, film, and create content!
In today's busy workplace, the quantity of work that needs to be completed and the speed at which we have to do it, is far greater than it was just a few years ago. We need new tools and systems to help us keep up.
That's why we created a signature content creation system that uses specific algorithms to provide an outstanding framework for managing time and maximising content creation that influences your sales leads buying behaviours.
When you're in front of the right customer, you know that your product or service is exactly what they need to solve their problems. So we take what's already working for you and repurpose your content through a custom build sales and marketing funnel system that highlights the key emotional selling triggers that makes up your ideal clients buying journey.
Your Lead Magnet Content Influences Your Sales Leads Buying Behaviours
We start with your first two conversion focal points of the Growth Funnel Journey. Your One Thing which represents your product or service and your Ideal Client who will be the person you want to attract into your sales funnel because you have the perfect solution to their current pain state.
Which means your One Thing messaging needs to use the same words that your Ideal Client would use to describe their own pain state so that your product or service stands out and resonates with the solution they are searching for.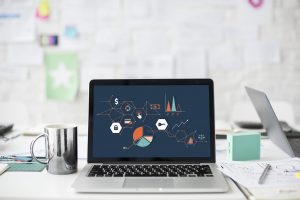 It is a process or model that allows you to focus your resources on the best opportunities available, to increase your chances of attracting your Ideal Client and thereby achieving a sustainable competitive advantage and generating a consistent, predictable and highly qualified flow of new sales leads that can easily be converted into profitable sales.
Your Lead Magnet will drive the effectiveness of your whole Growth Funnel Journey. When you deliver the right emotional sales triggers, to the right sales leads, based on One Thing that resonates with their specific needs, you will create profitable sales.
So this is why we spend time refining your product or service into just one focused message and aligning it to what your ideal clients are currently searching for.
Your Lead Magnet Content Influences Your Sales Leads Buying Behaviours
Your 'One Thing' and your 'Ideal Client' are the essential focal points that will make everything fall into place. It's what you will be focusing your content creation around and who you will be aiming your marketing at.
Even if your product or service is made up of many parts that create a whole, you still need to simplify and narrow your focus so that your messaging only talks about One Thing. Allowing you to present an all-inclusive laser focused solution to your Ideal Client's needs that are at the forefront of their minds. Versatility and adaptability are also what makes your One Thing solution unique.
(NOTE: Want to make sure your social media strategy is helping to grow your business? Download our FREE Lead Magnet eBook and Video Series so you can quickly find out what's working and why, so you can do more of it!)
This is a 3 step system that drives optimal visibility and demand through all your digital channels in order to maximise your revenue and profits from your Digital Marketing Strategy.
Even though there are 3 steps within element 3, we start with Step 1 so it allows us to test your content and make the necessary changes required to get it performing at its optimal conversion rates.
Once we have the proof that there is demand for your product or service and your content is attracting new sales leads and converting them into warm sales leads, we then move onto Step 2.
Step 2 ia all about implement the additional transformation techniques to generate a consistent, predictable and highly qualified flow of new sales leads that can easily be converted into profitable sales.
And Step 3 is reserved for companies who are interested in taking their online digital marketing strategy to a whole new level with specific value added services that provide a much higher return on your marketing investment.