When it comes to building your digital marketing strategy, it all starts with going back to basics. Because the social landscape is constantly twisting and turning every year. We consistently see Google and Facebook changing their algorithm and rocking the way we do business. We need to consider consumer privacy, GDPR and avoid any spammy concepts that offer short cuts but actually end up hurting our online reputation.
As business owners with limited marketing budgets, we need to understand that social-savvy brands have more money, resources and marketing teams to sell directly into the same audiences we are trying to reach. Which means we can no longer compete and instead we need to work smarter rather than harder.
We can use alternative marketing tools that are at a fraction of the price. Which means we can deliver the same volume of social posts and blogs but without having to spend a fortune.
This is all possible when you know what tools to use and how to create consistent blogs and social media posts. Oh, and there is a notable shift in social content marketing and that is brands are going all-in on video content in lieu of more 'traditional' posts.
Sounds like a lot to process, right?
3 Steps To Attracting Your Ideal Clients
How can you possibly find the time to turn these trends into a concrete plan for your business?
It's easy…
Regardless of your industry or audience, the approach to take is simple – focus on 3 steps:
Social Media
Lead Magnet
Sales Funnel
Step 1 = Social Media
You use your social media to attract your ideal clients. You need to be consistent with your blogs and your social media posts. You need to create content that your ideal clients are searching for and your content needs to have a call to action that gets them interacting with you. Once you see an increase in traffic and your ideal clients are following, liking, sharing and commenting – it's time to move onto step 2.
Step 2 = Lead Magnet
This is where you build trust, develop relationships and prove that you are an authority within your field of expertise. Once you start to build a following and your community is growing, it becomes imperative to convert your community into interested email subscribers.
Having social followers is great but you need to have an email list that becomes your intellectual property. If your social media platforms were to shut down you would lose everything, but your email list will always be your own. To convert your social community into interested email subscribers, all you need to do is offer something that has a highly perceived value, like a lead magnet. You can also run webinars or industry specific activities that require an email sign up to participate. Once you have an interested email subscriber you can then start to build a deeper layer of trust, authority and relationship.
You need a content MAP to make creating your blogs and social media posts easier…
Step 3 = Sales Funnel
Now that you have a growing community and you are collecting emails, it's time to build your sales funnel so you can create a customer journey that helps influence your ideal clients buying decisions.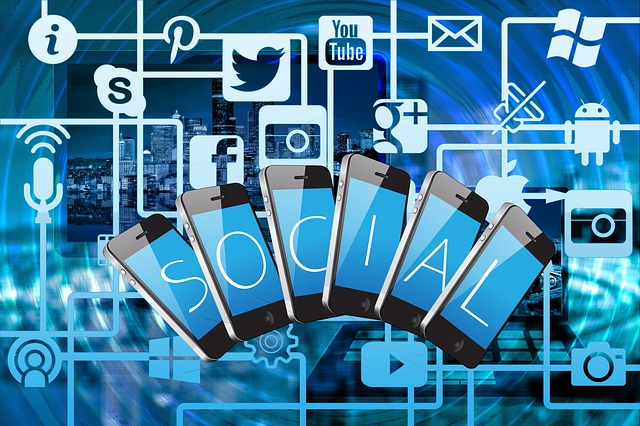 The most efficient way of doing this is to offer content that continues their learning experience. If your ideal client has consumed your lead magnet, attended some webinars and has resonated with your content, you have earned the right to contact them directly and ask for a call or a meeting.
Your content is going to attract your social media followers and then transform them into ideal clients. Your social media platforms create the foundation of your awareness and the building blocks for your community. And don't think for one minute that you don't need a community. When I say community, I'm talking about Leverage. You need to be able to create content once and send it out to many. Which means you need followers, private groups and places where you can post and be seen by thousands.
This is where LinkedIn groups or Facebook groups really come into play. All of your social media platforms need to be congruent with your marketing message and optimised to attract your ideal clients. Increasing your brand awareness is your primary goal which means not just publishing content, but posting the types of content that engages and attracts new followers.
The benefit of social media is that you have lots of different places where you can directly engage with your potential customers. Your followers are capable of sounding off at any time and are empowered to ask questions before making a purchase. These touch points are valuable for you to both figure out what your audience wants and provide direct customer service. Typically, high levels of engagement with your brand and social content signals that your marketing strategy is on-point.
Your average ideal client will be spending a lot of their time glued to their social media rather than surfing traditional websites. Therefore it becomes necessary to make sure your social media posts are found and direct your ideal clients away from social media and over to your website.
This means your social media is going to be your primary source of traffic versus organic or paid search. This is why you need your content marketing via social to give your followers a much-needed incentive to check out what your blogs have to offer and then check out your products or services to ultimately convert them into ideal buying clients.
Therefore you need to split your content into 2 different categories. The first is your typical blog and social posting where you deliver personal stories and show that you are a real person, these types of blogs can also be about trending subjects to capture your ideal clients when they have time to read.
Then there is the second category that's more focused on selling your product or service. These blogs highlight the trigger points that work together to influence your ideal clients buying journey.
They are a mix of short and long blogs that can be consumed quickly and easily. They will drive the key points home that you understand your ideal clients current problem and you have the solution that will quickly get them to their desired end result they are currently searching for.
The problem with most business owners is that they try to attract their ideal clients with the first category of blogs. This works but it has a side effect, it creates what I call digital friends. These are people who like to collect information, read stories and have a general idea on trending subjects. Unfortunately without a solid call to action within these sorts of blogs, you end up creating a community of people who use you for information and end up buying from someone else.
As humans we need direction and we need to be told to do something. Otherwise we tend to procrastinate and get distracted by other more interesting things. This is why the second category needs to be introduced into the mix.
The second category is not there to make friends but instead its role is to deliver your product or service in a structured way so that your ideal clients get what you do and buy from you. This can only be done via a content mapping system that creates a journey from Point A – the pain state or problem they are in – and gets them to Point B – the gain state or solution they need. This needs to be a simple journey that is made up of logical steps. It basically addresses the – What's in it for me? (WIIFM) thought pattern.
When creating blogs, social posts and even adverts that attract new ideal clients into your business, they will not be caring that much about you or the details of your product or service.
Instead they will be wanting to know if it's going to help them achieve the results they are searching for. Therefore your content requires a mix of both personal and foundational blogs. You need 20% to be personal and 80% to be sales focused. And the foundational blogs need to be 80% educational and 20% call to action.
These foundational blogs address emotional trigger points, the points that make up your ideal clients buying journey. These points also help your ideal client to realise you are an authority within your chosen field of expertise.
This direct approach actually builds trust as well which means you have a greater chance of building relationships because you are seen as being direct and honest. When you address the WIIFM question, your ideal clients will gravitate towards you and want to learn more.
That's when it becomes easier to offer free lead magnet downloads, webinars or a short video series that delivers even more foundational content. You need to be playing a numbers game, the more people you can attract and get into your community the more people you will convert into ideal clients. If you were to convert 10% of the people inside your community and you had 100 people – that's 10 new clients. But if you had 2000 people in your community, that's 200 new clients!
And that's probably enough clients to generate a very successful return on investment.
So how do you achieve a higher % conversion?
You need to build relationships, trust, authority and the fastest way to do that, is to talk directly to your community through live webinars or Facebook lives. This allows you to educate and answer questions in a live format. People buy from people which means you can't create sales with just content alone – but you can create sales by talking to people. So the more people to talk to, the more sales you make – it's a simple conversion game. And that's why you need your social posts, blogs and lead magnets attracting your ideal clients into a community so you can start talking to them.
And the only way to do this, is to have a 'content mapping system' that helps you create the perfect foundational content that has the ideal 80 – 20 mix to help you stand out and get new clients.
Being consistent with your social media posting and blogging creates organic social traffic. Every platform has its own set of algorithms but one thing they all share in common is content. The more consistent you are with your content creation and delivery, the higher you rank and the more your content will be seen by your ideal clients.