A COMPLETE DONE-FOR-YOU CONTENT CREATION SERVICE
Want to learn more before purchasing?
Then enter your name and email to get your free video series:
HOW MANY TIMES HAVE YOU SAID TO YOURSELF?
"I don't have enough time to write blogs and social posts."
Well then, let us create them all for you…
Consistent blogging and posting attracts your ideal clients to your website. It also helps you to:
Build awareness so your ideal clients know who you are

Develop relationships with your ideal clients so they like you

Establishing authority and credibility so your ideal clients trust you
WE FEEL YOU
"I originally hired Christian to help me with my YouTube channel, but he helped me to see that I needed a complete foundation to support my channel. His 'SEO content creation MAP' made it so easy to create the "Follow The Physiology Formula" eBook guide. The 'SEO content creation questionnaire' allowed me to develop multiple blogs, social posts, emails and YouTube adverts, as well as a series of online courses. Christian has developed a series of easy to follow systems that make creating consistent content easy and achievable. He is now running my advertising and complete marketing campaigns. This lead me to integrating my practitioners into his 'Growth Funnel Journey' system to increase the overall awareness of my practice to attract more customers. I would recommend his services to any business owner who wants content that is in your own words and a system that helps you stand out and get noticed. His attention to detail is outstanding and he was always there for me. He always made sure to book in our next calls so that the momentum continued and we completed everything in a timely manner."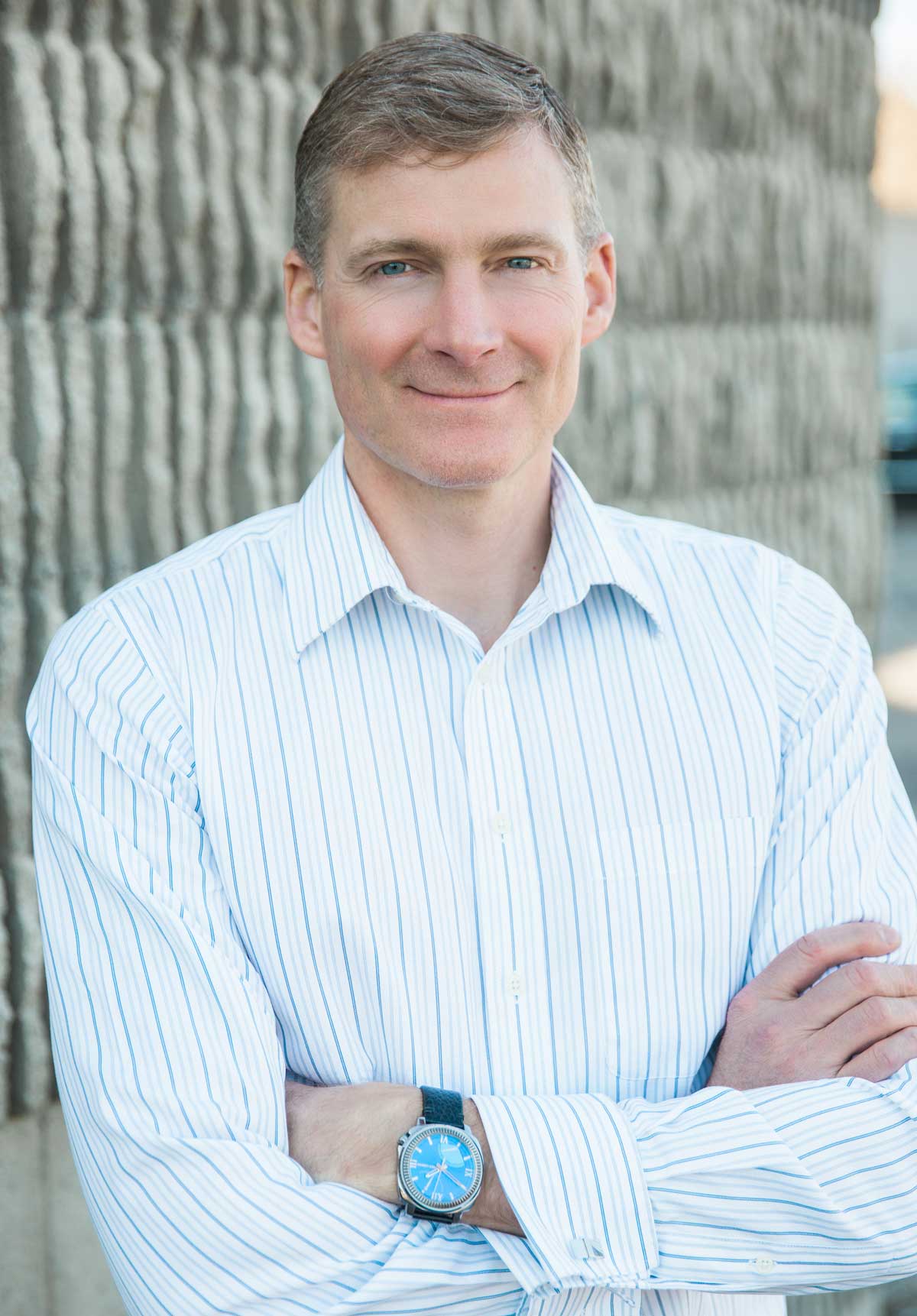 Dr Darren Schmidt
Senior Clinician, CEO
The Nutritional Healing Center of Ann Arbor
Healthcare the Way Mother Nature Intended
Are you promoting your lead magnets?
This is why we create 3 x lead magnets for you. Each lead magnet comes with its own awareness strategy and helps to attract ideal clients and convert them into interested email subscribers.
This is a 50 – 150 page formal document that is that provides details about your product or service to your ideal clients. It helps to inform your ideal clients about the features and benefits of investing in you and your company. This will help to filter out the time wasters and leave you with ideal clients who are interested in purchasing from you.
This provides the perfect opportunity to attract ideal clients into your business and interact with them on a live basis. When your ideal clients can talk with you and see you, they will begin to trust you, which strengthens your relationships and proves that you are an authority.
These are the perfect way to increase the level of interaction you are having with your community. It is also a way of proving that your product or service will help them achieve the results your ideal clients are searching for.
This Is What We Build For You:
1 x Workshop/ Challenge Framework

12 x Website Page Templates
4 x Segmentation and Engagement Email Campaigns

1 x Free Introduction Course
THIS IS A DONE FOR YOU SERVICE:
Do It Yourself Membership
Module 1 = FUNNEL: SEO Web Pages
Module 2 = FUNNEL: Lead Magnets
Module 3 = FUNNEL: Email Marketing
Module 4 = JOURNEY: Advertising
Module 5 = Call To Actions
Private Facebook Group
Email Support
Done With You Membership
Module 1 = FUNNEL: SEO Web Pages
Module 2 = FUNNEL: Lead Magnets
Module 3 = FUNNEL: Email Marketing
Module 4 = JOURNEY: Advertising
Module 5 = Call To Actions
LIVE Webinars – HOT SEAT
Private Facebook Group
Email Support
Do It For Me Zoom Calls
Module 1 = FUNNEL: SEO Web Pages
Module 2 = FUNNEL: Lead Magnets – we build your eBook
Module 3 = FUNNEL: Email Marketing
Module 4 = JOURNEY: Advertising
Module 5 = Call To Actions
ZOOM Calls
Private Facebook Group
Email Support
GET LASER-TARGETED CUSTOMERS ONTO YOUR WEBSITE, AND CONVERT THEM INTO SALES
It's time to start converting your traffic into interested email subscribers, so you can start building your community.
Now that you have a consistent flow of new traffic clicking on your social media posts and consuming your blogs, we use your answers from the interview we did in STEP 1 to create your lead magnets. We create an eBook, a webinar and a 5 day workshop challenge. The lead magnets are used to convert your website traffic into interested email subscribers. Your lead magnets help to build trust, authority and relationships.
Email marketing trends are constantly changing. Which is why we use a method and strategy that integrates into the customer purchasing decision journey. Each email campaign is directly connected to your three lead magnets and uses the analytic data to help drive your decisions.
When it comes to your advertising we focus on three core platforms, Google for keyword search traffic, LinkedIn for very focused ideal client attraction and Facebook for general awareness. These platforms combined will have all of your ideal clients within them which means you can fill your sales funnel up with highly qualified sales leads that can easily be converted into profitable sales.
CONVERSION INTO IDEAL BUYING CLIENTS
Are You Ready To Start Generating New Sales Leads For Your Business That Convert Into Profitable Sales?
We Craft Your Strong and Unique Blogs and Social Media Posts
Effective blogging and social posting focuses on three things:
HOW YOU HELP YOUR CUSTOMERS AND CLIENTS

HOW YOU STAND OUT FROM YOUR COMPETITION
LET ME SHOW YOU EXACTLY WHAT YOU'LL BE GETTING
It's a simple function of scale, volume and conversion. The more you leverage your time and get your product or service messaging in front of the right sales leads, the easier it becomes to convert those sales leads into ideal buying clients.
Lead Magnet
The first step within 'FUNNEL' is all about getting your ideal clients email address with the help of your lead magnets. The online marketing landscape is changing at a rapid pace and the only way to stand out and get noticed is to get your product or service content in front of your ideal clients. Then you need to make sure they consume your content and get to know, Like and Trust you. This is why you need three different lead magnets all working together to help attract your ideal clients into your sales funnel and help you build trust, relationships and authority.
Interested Email Subscribers
The second step within 'FUNNEL' is all about getting your product or service message in front of the best sales leads or potential ideal clients. One of the core objectives is to attract your ideal clients into your business, and use your lead magnets to convert them into interested email subscribers. Which means you will need an email autoresponder and a series of email campaigns. Your emails play a significant role in building relationships and strengthening your trust.
Advertising
The final step of 'FUNNEL' is your advertising. Your advertising will drive more traffic into your social media posts blogs, lead magnets and online courses. It will find your ideal clients and get them clicking over to your content. It will increase the conversion of your highly qualified sales leads into interested email subscribers. It will help you leverage a 1 to many model so you can generate a consistent and predictable monthly revenue for your business. We have created all of your information within Step 1 'GROWTH', which means all you need to do now is focus on your advertising to increase the amount of ideal clients joining your community.
Hello and welcome, My name is Christian Fumic and I'm the owner of Fresnel Evergreen, which is a digital SALES and marketing agency that specialises in designing custom built Sales Funnels that are Evergreen, which means we use specific algorithms that are evolving to keep up with your ideal clients wants and needs. This is how your business can reach its full potential and start generating a consistent, predictable and highly qualified flow of new sales leads that can be converted into profitable sales.
Bringing Something Different To Your Social Media, Lead Magnet and Sales Funnel Understanding
We help you win new customers by transforming your product or service into a meaningful Social Media, Lead Magnet and online automated Sales Funnel, that leverages a unique 1 to many marketing framework. And when I say leveraging a 1 to many framework. I'm talking about getting your message in front of 1000's of new sales leads every single month.
There Has Never Been a Better Time
THAN RIGHT NOW
It's easily achievable and runs seamlessly in the background whilst creating a recurring income machine without having to deal with overcomplicated technology. And I'd like to take this opportunity to show you – how it's done.
Using your online marketing strategy to build an audience of new sales leads
As new sales leads enter into your sales funnel you begin to build trust and prove that you are an authority within your chosen field of expertise, by slowly building relationships through very clever emotional selling triggers that help influence your sales leads buying behaviours, in the form of logical steps. These micro-commitments help to automate the conversion of your cold sales leads into ideal buying clients.
I'll see you inside your FREE Introduction Course.