STEP 3
CONVERSION FOCAL POINTS
Step 3 is only available to our existing clients who have completed  both Steps 1 and 2 so they have the proof that their Growth Funnel Journey is generating a consistent and predictable flow of new sales leads that convert into profitable sales.
Step 3 is about having a choice, these are typical add-ons to a sales funnel. They are easy to achieve and have a great return on investment. By Step 3 I would expect you to have over 5,000 new sales leads in your Growth Funnel Journey and depending on your product or service this could easily be over 10,000.
In Step 1 you answer some questions based around your own One Thing product or service. Then we make edits and paste your answers into the specific places to create your Lead Magnet, Lead Magnet customer journey, 50 x sales funnel website pages, 50 x emails, 4 x webinars, 11 master blogs, and content for 63 Social Media Posts/ YouTube Videos – and the list goes on…
All of which are completely focused on every transformational trigger point of your One Thing Product or Service.
And all of this is hidden within your Lead Magnet – which is why I call it the Trojan Horse!
And when it comes to the technical side, I have the whole sales funnel system already built – ready and waiting – with fully tested and proven sales funnel page templates, lead magnet design templates, email sequences, social media post templates, blog templates, webinar templates and I walk you through the whole system once it's complete and we work on it together for an agreed timeline.
When you have that level of accountability, you know you will have a sales funnel that generates a consistent, predictable and profitable revenue flow for your business.
And when it comes to pricing, we decide a win/ win pricing model depending on how many options you decide to implement.
I do all of the technical side, I work with you to do all of the content creation side and I even the run all of your social media activities, so you get to continue working on your business as I create your entire sales funnel.
And once your sales funnel starts generating new sales for your business, it pays for itself and delivers a return on your investment.
And don't forget.
I've split it into 3 steps which means you only need to join step 1 first – so it's completely affordable and a no-brainer decision.
Once you have your proof and you are making money – that's when you join Step 2.
So by the time you get to Step 3, you will have the experience and knowledge to be able to choose which of the 8 new conversion focal points you want to add-on to your sales funnel and increase its power and your revenue.
You need to prove that Step 3 is working
Once again you will need to use the same Funnel Tracker system as you did in Step 1 and Step 2. But this time I would suggest using more advanced tracking software. Your choices are endless and we will advice you on what will best suit your company. The Funnel Tracker is a great snapshot guide to see how each conversion focal point is working and your advanced software will be used to dig deep into the data.
And as I have already said twice, you can't know what success looks like until you know how to measure it.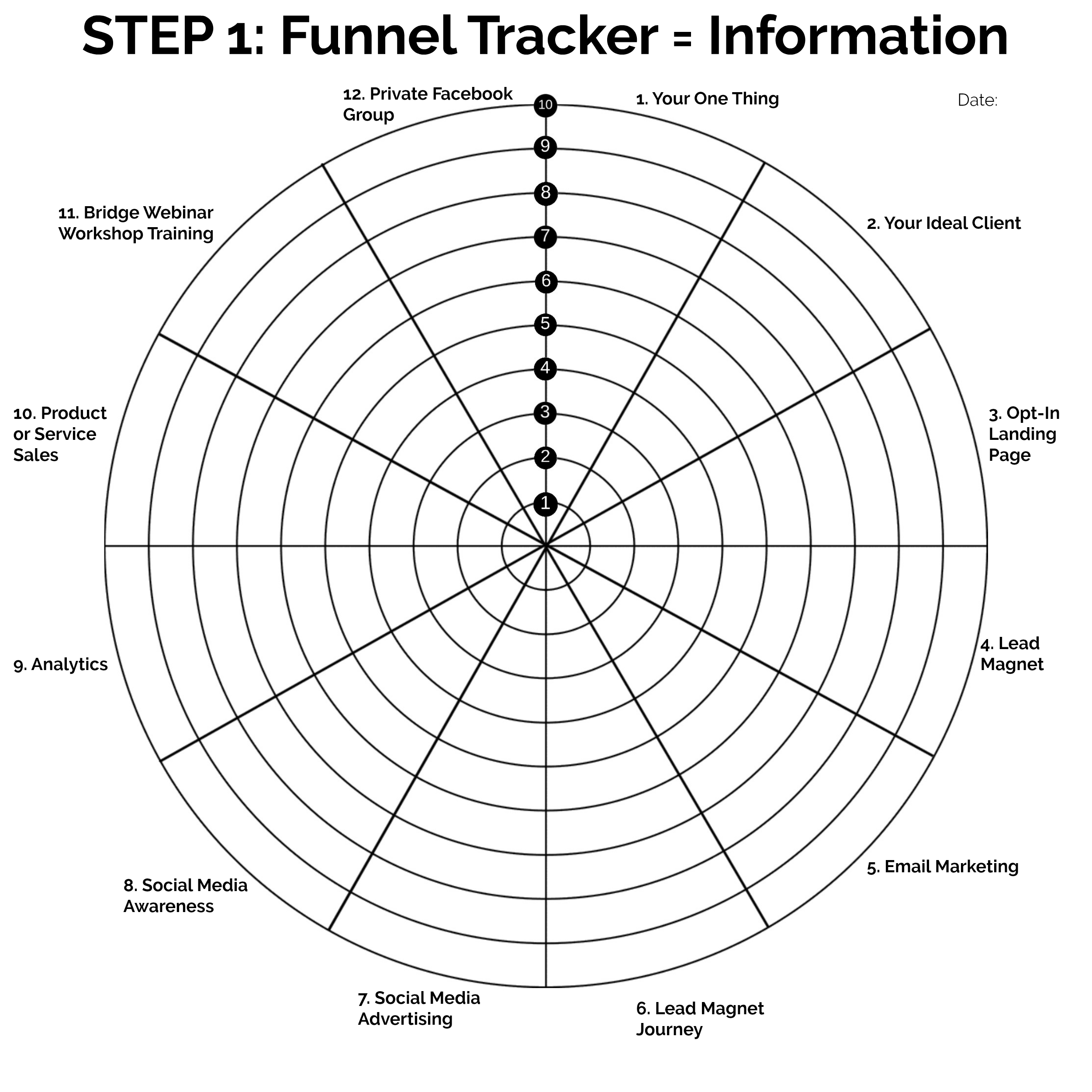 It's time to increase your reach and revenue
Publish, schedule, and monitor: We work with you as a team, helping you to automate your workflows, and scale social media content.

Listen and respond: With our real-time analytics, deep listening, and customizable social media streams, we can help you find ideal clients, answer support questions, and track the conversations that matter.

Stay secure and compliant: Everything is regulated so that your brand remains safe with enterprise security features and integrations with best-in-breed solution partners.

Track end-to-end ROI: TWe help you track the direct impact of organic and paid social media with visual dashboards and sophisticated ROI analysis.

Launch social media campaigns: Earn more reach and drive revenue from social media with easy-to-launch contests, quizzes, photo galleries, and more.

Grow awareness with social video: Native integrations with Instagram, Twitter, and YouTube video helps you tell your story and sell products in new, bold ways.
So let's have a quick look at Step 3's Conversion Focal Points:
1 = SEO
Task:  Previously, you could get away with doing Search Engine Optimisation on the cheap and outsourcing to cheaper labour markets, you are now more likely to get penalised for it. More and more people are now looking for a UK SEO agency. We have all of our staff in the UK. English is the first language of all our online marketers. This is now so important that this simple fact could be the reason that we are seeing so much success with our client's websites.
Test:We create high-quality content that Google will love because your potential customers will! After all, the aim of our SEM strategies is to increase your sales through search engine optimisation, not just to get you found on Google.
Proof: We say that being number one is just part of the process and not the actual objective. So we will monitor your progress through your increased sales.
2 = Events
Task: Start inviting your community to local events.
Test: Monitor email open rates, run some webinars to promote the event and watch your registrations.
Proof: Once you have hit your target registration attendee number, you will know that you have built trust, authority and a strong relationship with your community.
3 = Seminars
Task: Create some seminars and workshops centred around your most successful content and bring in industry experts to compliment your product or service messaging.
Test: Once again you will monitor all of your campaigns to see if your community is interested in learning more from you in a group environment.
Proof: As soon as you have reached your target attendee number, you will have the confidence to repeat these seminars on a regular basis.
4 = JV Partnerships
Task: Start contacting like minded business owners who compliment your product or service.
Test: If you spark up interest, then you need to discuss it with your community and see if they are interested and providing constructive feedback.
Proof: If your community express an interest, then run a test webinar and if they purchase, you make it official.
5 = JV Webinars
Task: These are easy and fast to run, keep asking complimentary companies and run them on a quarterly basis.
Test: Run a few webinars and see if your community attend and purchase.
Proof: Monitor which JV webinars they purchase the most from and use this to decide on a potential JV partnership.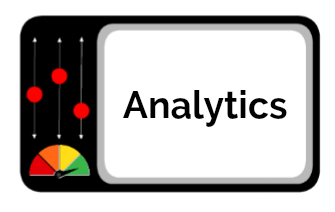 6 = Analytics
Task: Invest in more analytic monitoring software to make your results easier and faster to read use.
Test: Keep increasing traffic to the content that is being watched the most, use that content within other areas to see if it's helping conversions.
Proof: Use your analytics to make sure everything you are doing within your funnel is increasing your sales.
7 = Social Media Advertising
Task: Use different adverts for different parts of your sales funnel and for different activities. Direct adverts at cold traffic and retargeted traffic and monitor both sources.
Test: Monitor if your adverts are helping your sales leads to get back into your funnel and keep consuming your content.
Proof: The more content your sales leads consume, the more sales you will make.
8 = Private Facebook Group
Task: The majority of our clients say Facebook is not for their customers but how do you know if you don't try?
Test: This is not meant to just be about Facebook. This is a focal point to make sure you keep understanding that your sales leads will go away if they are not part of something. So make sure they are always being part of a group. That could be Facebook or a podcast – we will test them all until we find the right fit for your company.
Proof: Once we have the right community system in place, you will know it's working because everyone will start communicating and helping each other.
CLICK THE BUTTON BELOW TO BOOK YOUR CALL
I'M READY – ARE YOU?
If you know that your business will benefit from a Social Media Marketing, Lead Magnet and Sales Funnel, then book this 60 minute call and we will discuss your Social Media, Lead Magnet and Sales Funnel strategy. You can then decide if this will work for your business. We will not use this call to try and sell you something – this will be an Audit and Mapping call.